Grocery Girls Knit
PomPom Spring #44
$25.00
You never know what the day will bring with spring, so it's the perfect season for layering!
All of the pieces in this issue play with opacity, texture, and  colourwork, layering techniques, tones, and transparency - sometimes all at once! 
Our initial inspiration for this issue came from layering in images such as risographs, shadows, and superimposed photos, which got us thinking about printing and how it works. As a print publication, transferring the words and images we craft so carefully onto paper is part of what we do. 
We've also invited two equally awe-inspiring people to model our knits for you this season. Angel Joy Flores and Alicia Roth Weigel are both activists who work towards a more equitable world for the LGBTQIA+ community in Texas and beyond. More than ever, representation of trans and intersex people is vital and we were honoured to work with them.
Featuring designs by: KLARA NILSSON - KLARYBERRY // MAREN ODENTHAL - KNITTERISTA // JESS KAVANAGH // JULIA MADILL // ARA STELLA // SUSANNA KAARTINEN - SANNA AND CO // JOANNE FOWLER // AMALIA SIEBER - KINDRED RED // SORAYA GARCÍA 
Issue 44 also includes a celebration of the art of screen printing by Mei Stephens, who muses on the parallels between printing and knitting, and Hannah McGregor's second contribution to Pom Pom, this time taking on the colour yellow and its cultural history. If you're looking for a sweet treat, our recipe for bebinca, a layered Goan dessert, will have your mouth watering! 
We anticipate subscriber and pre-ordered copies to arrive with crafters in March 2023. On 16 March, issue 44 will be available to buy in digital-only form, and for sale from our wonderful stockists around the globe.
Join us for our first-ever virtual cast on party! 
DIGITAL DOWNLOADS
Your purchase of the print magazine also includes access to a digital copy, which will be emailed to you on publication day, 16 March 2023. You can also access a digital copy via Ravelry using the download code printed on the inside cover of the magazine from the same date.
A digital-only version will be made available to purchase on 16 March 2023.
Grocery Girls Knit
Laine Magazine - Issue 17 Summer
$40.00
It is time for our delightful summer issue! Issue 17 — aptly named Here Comes the Sun — feels like the first tender rays of sun after a long winter. The inspiring summer knits and fun, quirky photos create a happy, relaxed mix with a subtle vintage feel.
Designers featured in this issue: Julia Disini, Rastus Hsu, Elena Solier Jansà, Pauliina Leisti, Veronika Lindberg, Marie Régnier, Jacquline Rivera, Lene Tøsti, Maija Vasala, Pope Vergara and Thea Vesterby.
Our summer issue features some lovely splashes of colour, such as the bright yellow Seashells top, the pink and red Wave sweater, and the Socks à la Mode decorated with ice cream cones.
The magazine features 11 knitting patterns: 4 sweaters, 3 cardigans, 1 top, 2 shawls and 1 pair of socks.
In the articles of issue 17, you will meet interesting people from different corners of the globe — take a peek into the life of an Australian sheep farmer, meet a French toy designer and read about a Finnish knitter who likes to knit in nature.
Grocery Girls Knit
Ready Set Raglan Book
$32.00
Join the Pom team in exploring one of our favourite designs! Our follow-up to Knit How takes the straightforward raglan-sleeve pullover as a blank canvas and walks you through all the ways to make it your own. We offer blueprints for 8 distinct raglans and coach you through choosing perfect-for-you necklines, hemlines, ribbing, stitch textures, and fancy raglan increases. And, of course, we show you how to create jaw-dropping colour combinations. 
Our raglans are designed to empower improving knitters with customisation skills, but also to free advanced knitters to fly through stressless shapes, easy customisations, and the joys of colourplay. For the truly adventurous, we even provide a formula to design your own raglan! Let's all get out our sketchbooks and dream together.
DIGITAL DOWNLOADS
Your purchase of the print magazine also includes access to a digital copy, which will be emailed to you upon purchase. You can also access a digital copy via Ravelry using the download code printed on the inside back cover of the book.
text and photos taken from pompommag.com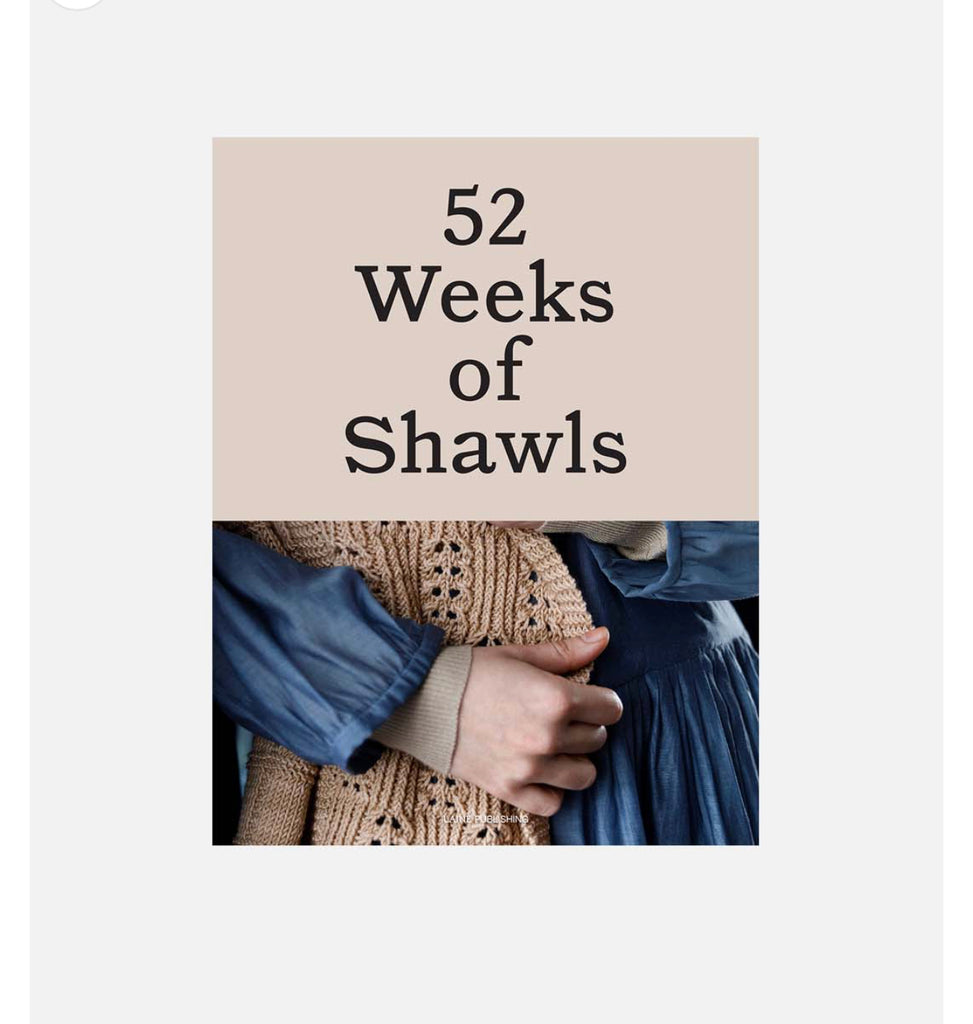 Grocery Girls Knit
52 Weeks of Shawls
$50.00
52 Weeks of Shawls is a unique look into contemporary shawl knitting. The designers behind the 52 patterns come from all around the world. This collection showcases an exceptionally wide range of yarns, techniques and levels of difficulty and also includes two crochet designs. It is a true encyclopedia of shawls, a future classic for decades to come.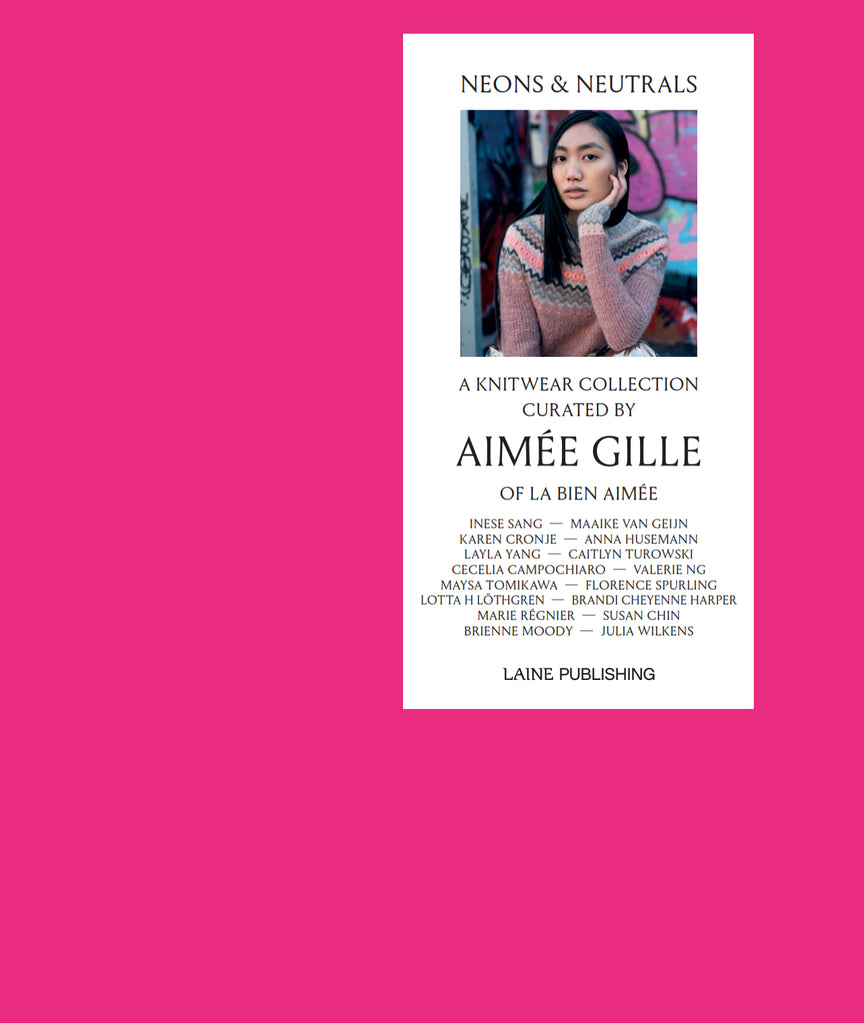 Grocery Girls Knit
Neons and Neutrals by Aimée Gille
$58.00
Neons & Neutrals 
Curated by Aimée Gille
Neons & Neutrals: A Knitwear Collection Curated by Aimée Gille of La Bien Aimée is a sequel to Aimée's first book, the best-selling Worsted. This collection, if possible, is even better and includes 16 patterns from 16 talented designers. It is an eclectic collection of patterns that invites crafters to combine yarn in new and unexpected ways across brands and bases. The designs showcase modern knitting at its best, using a variety of techniques and unique and unexpected color combinations. Most of the patterns are photographed in two different samples – worked in different colors and yarns, giving you ample inspiration for your own versions.
The collection celebrates solidarity and cooperation: to showcase the many talented people in the knitting community, Aimée has put together a collection of not only patterns from designers around the world, but yarns from a variety of producers and dyers. All of them work beautifully together and different sizes and price points have also been taken into account.
Aimée writes: "My goal was to curate a knitwear collection that you've never seen before. Neons and Neutrals is a collection full of unexpected colors and textures that hopefully will invite you to knit beyond your comfort zone. I believe anyone can wear any color or texture as long as you believe in the fiber story you are making."
Aimée's previous book, Worsted, has sold over 12 000 copies and is available in English, French and Japanese. A Korean version is coming out later this year. 
Shop all things new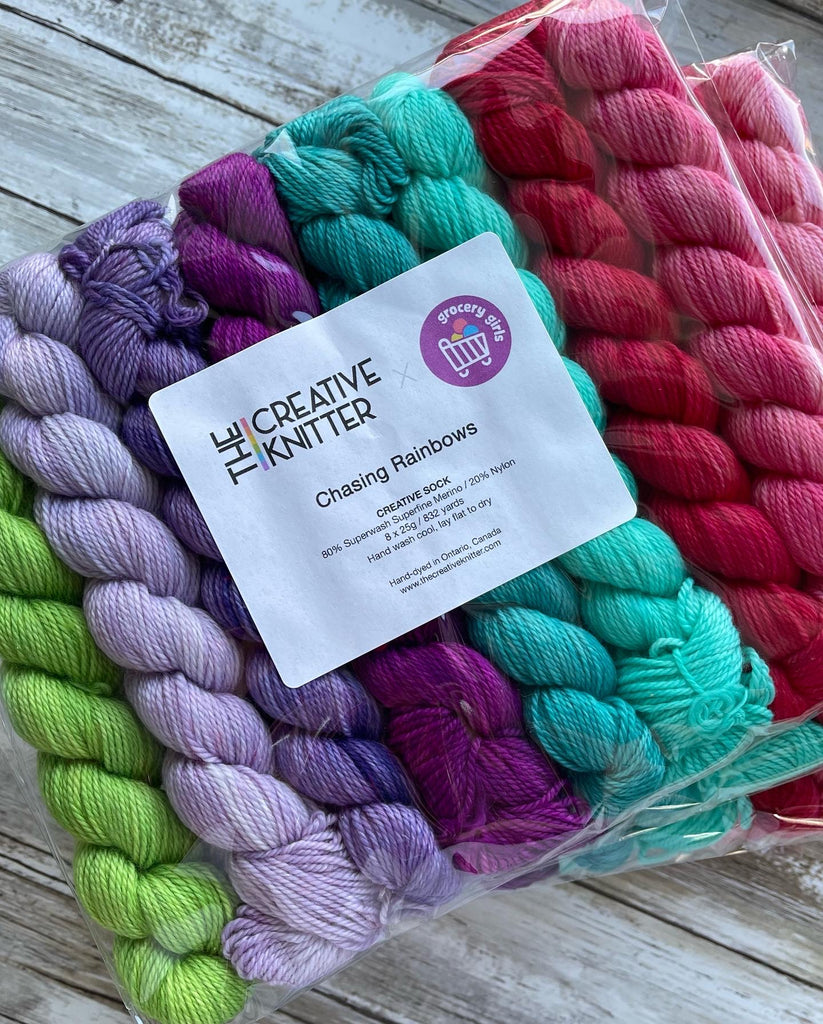 Shop all Yarn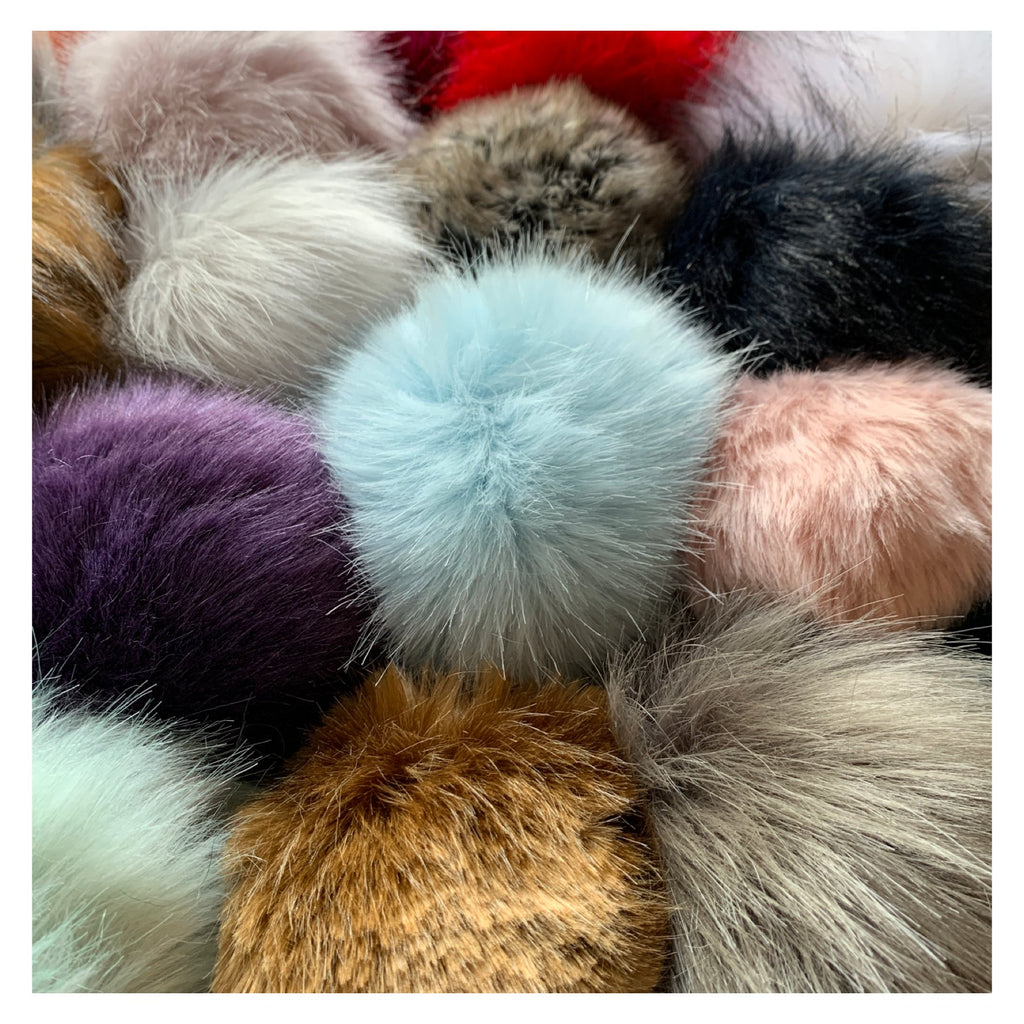 Shop all pompoms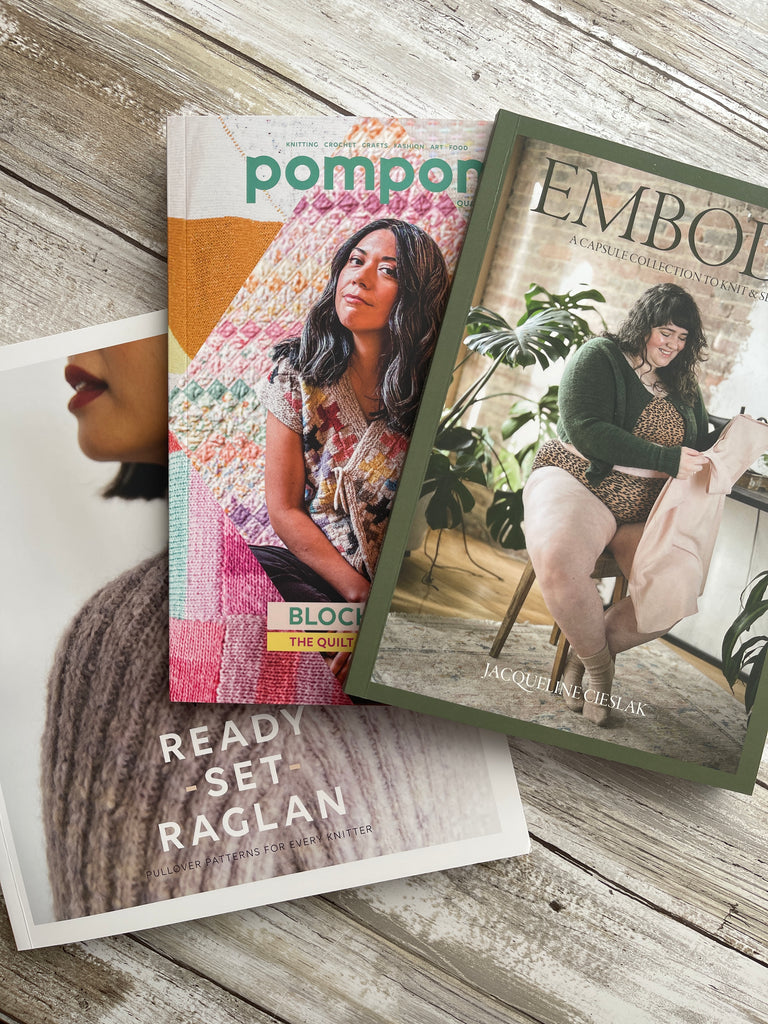 Shop all Books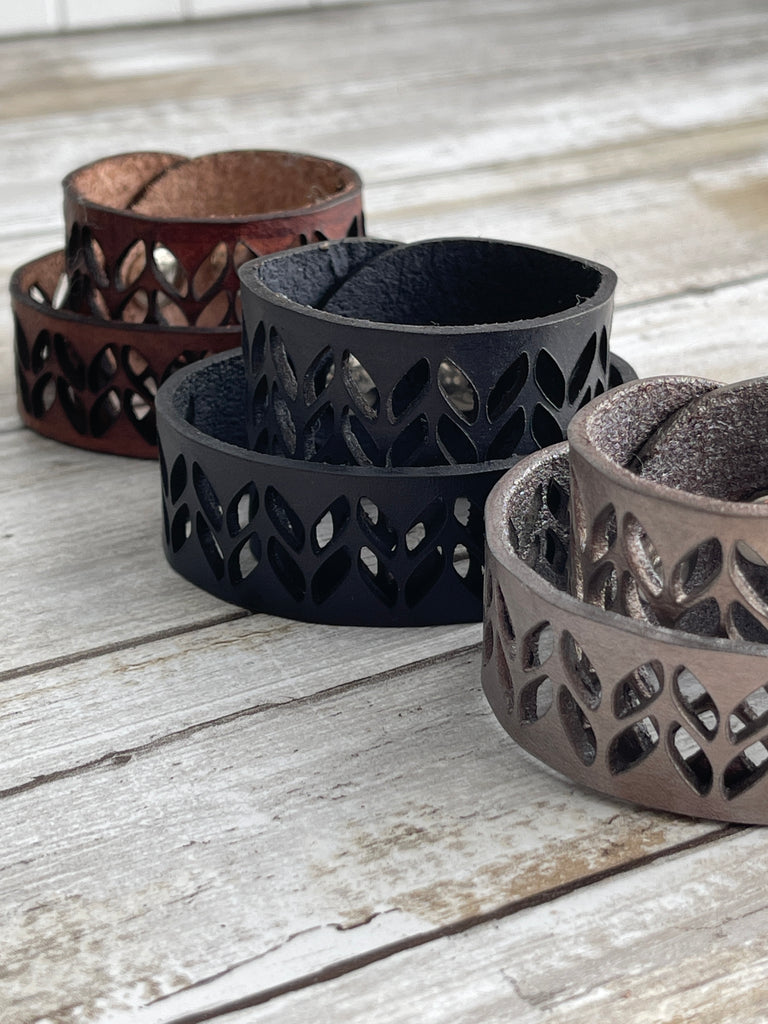 Shop all Bracelets and cuffs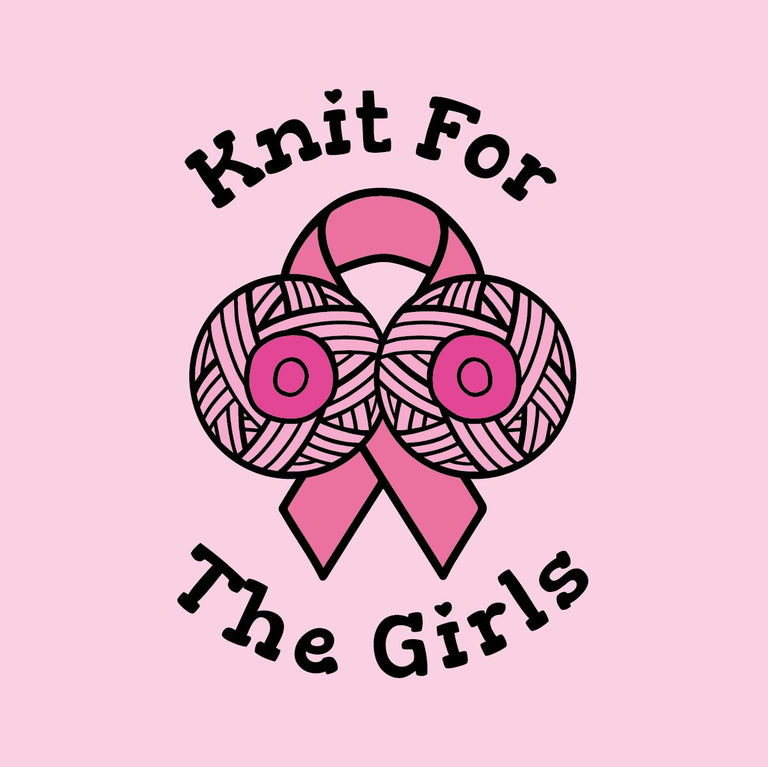 Shop all Ebony & Ivory candles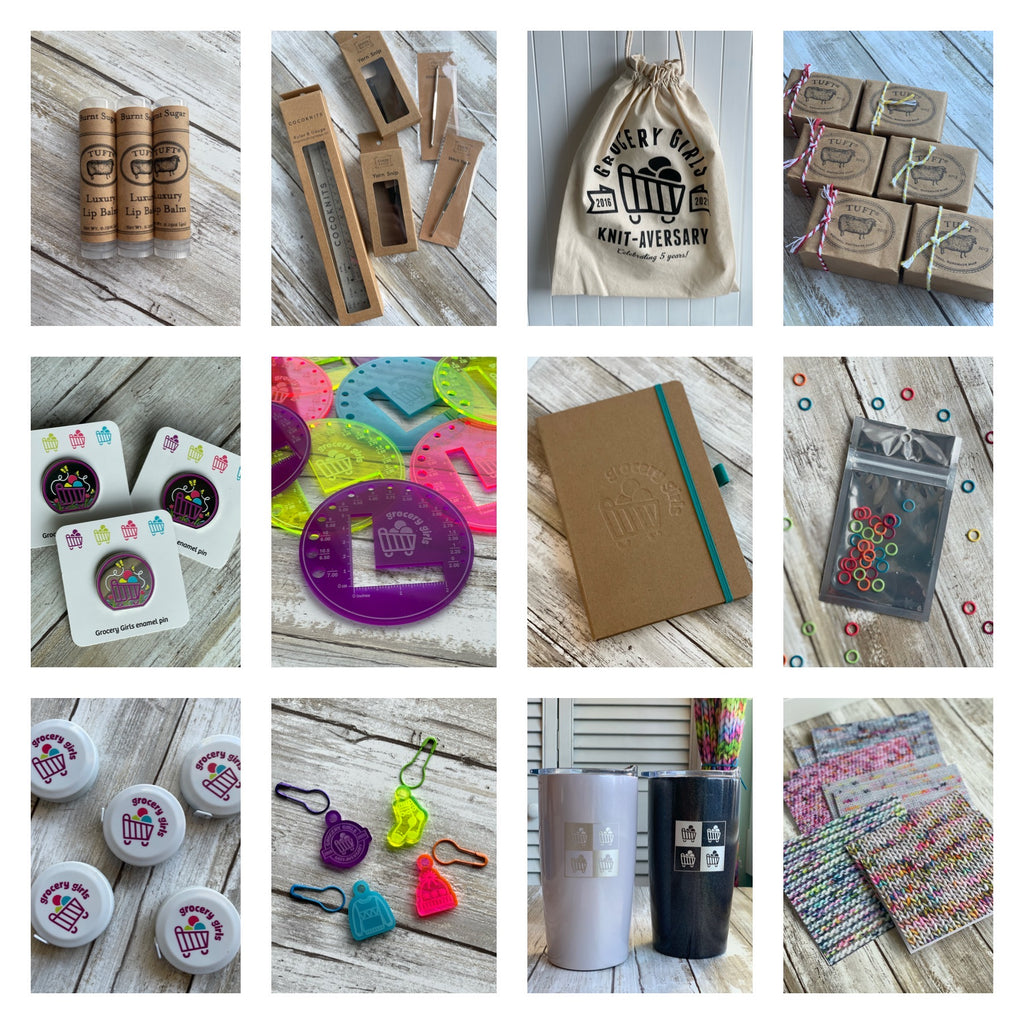 Shop all notions and other fun stuff
Get them while you can!
Grocery Girls Knit On Youtube
Catch up with us on our latest episode...