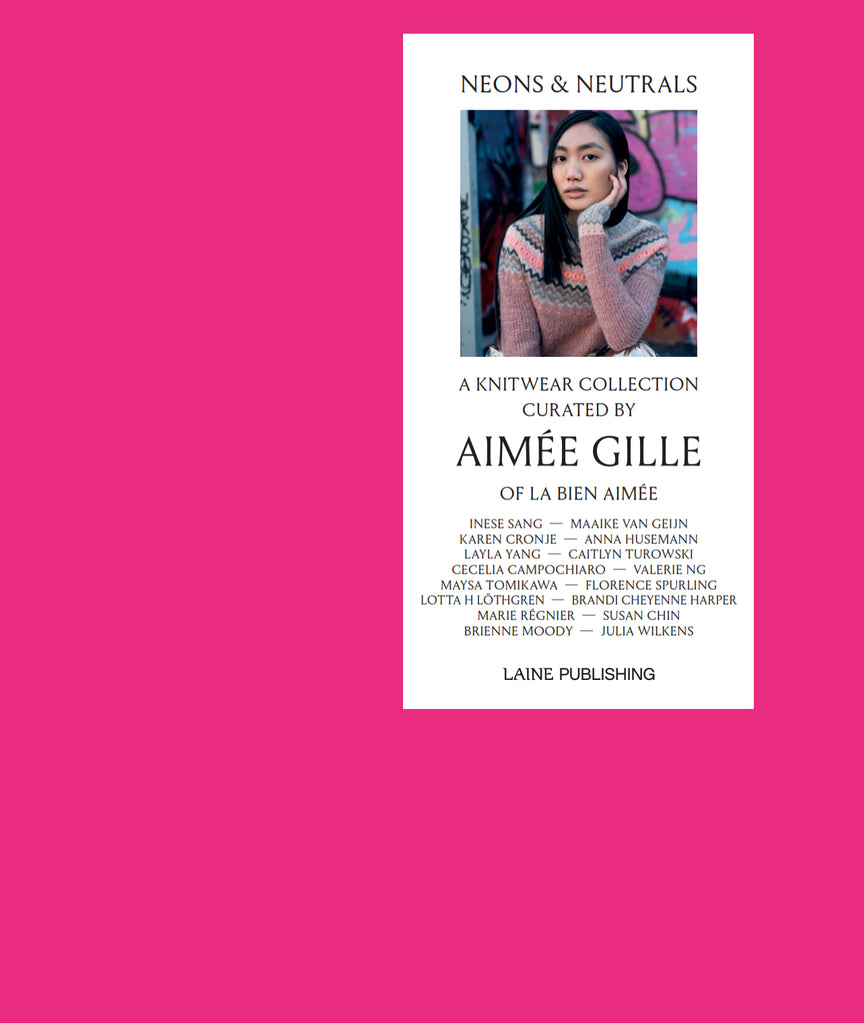 Grocery Girls Knit
Neons and Neutrals by Aimée Gille
$58.00
Neons & Neutrals 
Curated by Aimée Gille
Neons & Neutrals: A Knitwear Collection Curated by Aimée Gille of La Bien Aimée is a sequel to Aimée's first book, the best-selling Worsted. This collection, if possible, is even better and includes 16 patterns from 16 talented designers. It is an eclectic collection of patterns that invites crafters to combine yarn in new and unexpected ways across brands and bases. The designs showcase modern knitting at its best, using a variety of techniques and unique and unexpected color combinations. Most of the patterns are photographed in two different samples – worked in different colors and yarns, giving you ample inspiration for your own versions.
The collection celebrates solidarity and cooperation: to showcase the many talented people in the knitting community, Aimée has put together a collection of not only patterns from designers around the world, but yarns from a variety of producers and dyers. All of them work beautifully together and different sizes and price points have also been taken into account.
Aimée writes: "My goal was to curate a knitwear collection that you've never seen before. Neons and Neutrals is a collection full of unexpected colors and textures that hopefully will invite you to knit beyond your comfort zone. I believe anyone can wear any color or texture as long as you believe in the fiber story you are making."
Aimée's previous book, Worsted, has sold over 12 000 copies and is available in English, French and Japanese. A Korean version is coming out later this year.